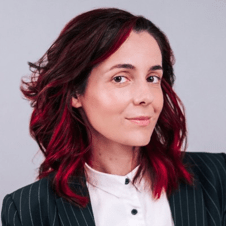 Isabel Ros Ruiz
Senior Vice President, People & Culture – People & Culture
Isabel has over a decade of experience in the technology sector. In her time in executive management and director-level roles, her objective has been to grow organizations with diversity, inclusion, and fairness as core principles.

Most recently, Isabel was the VP of HR and Compliance at Sweet Tech, an innovative sex-tech company focused on sexual positivity, wellness, and inclusivity. Prior to that, she worked at logistics software scale-up Xeneta and the global browser company Opera Software. Outside of the technology space, Isabel has also served as an advisor to the Embassy of the Islamic Republic of Afghanistan.

Isabel holds a Masters in Human Resources Leadership and Management from the University of Alcalá de Henares, a Masters in Medieval History from the University of Oslo, and a Licentiate degree in History by the Autonomous University of Madrid.